Watching the top
#1 Denver, #2 Minnesota-Duluth, and #3 Harvard will probably keep the top 3 spots among themselves after this weekend, with the ordering of the three dependent on their outcomes. Duluth is capable of taking #1 from Denver, even if Denver gets a pair of wins. Idle Harvard isn't moving much, most likely staying at #3 with a slim chance of climbing to #2 if a team above them stumbles and some other lucky breaks occur.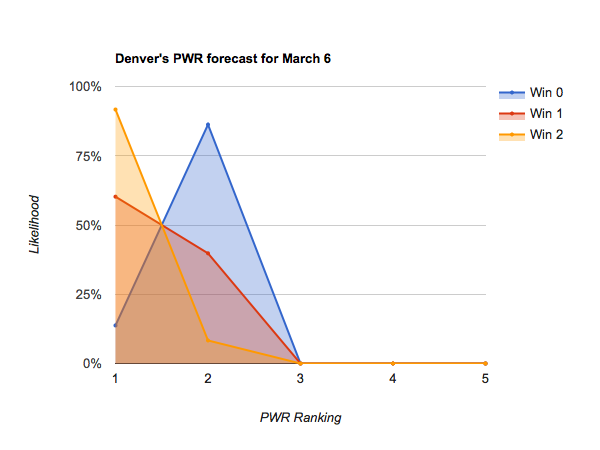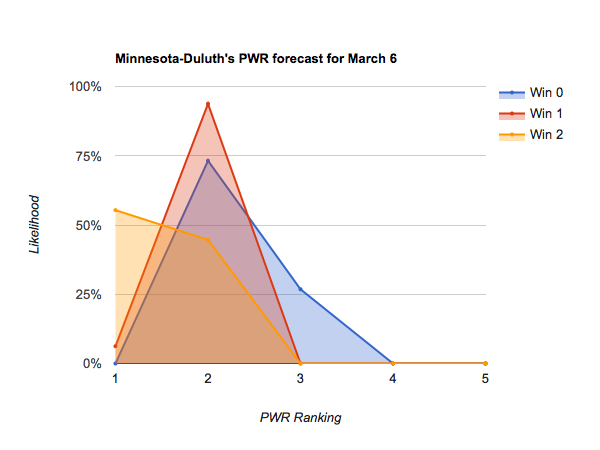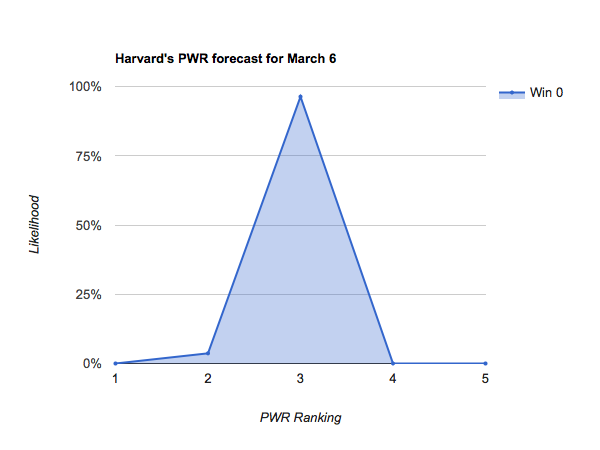 With much of the top 8 idle, little movement is likely.
#4 Minnesota, #5 Western Michigan, #6 Mass.-Lowell (idle), #7 Boston University (idle), and #8 Union (idle) are all near locks to stay in the top 10, and thus firmly in control of their own destiny.
Note that the Big Ten teams, including #4 Minnesota, have another weekend of regular season play remaining after this one. With a bad enough string of losses, Minnesota could find itself on the bubble going into the Big Ten tournament.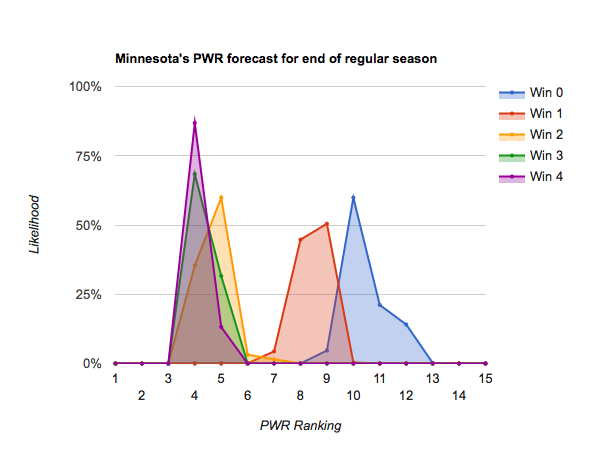 Watching the bubble
This is where the action is this time of year. #9 Penn State to #19 Vermont could land somewhere on the bubble this weekend, and most are playing this weekend, so have significant control over their own fate.
#9 Penn State
#10 Cornell (idle)
#11 Notre Dame (idle)
#12 Providence
#13 Wisconsin
#14 St Cloud St
#15 Ohio St
#16 North Dakota
#17 Nebraska-Omaha
#18 Air Force (idle)
#19 Vermont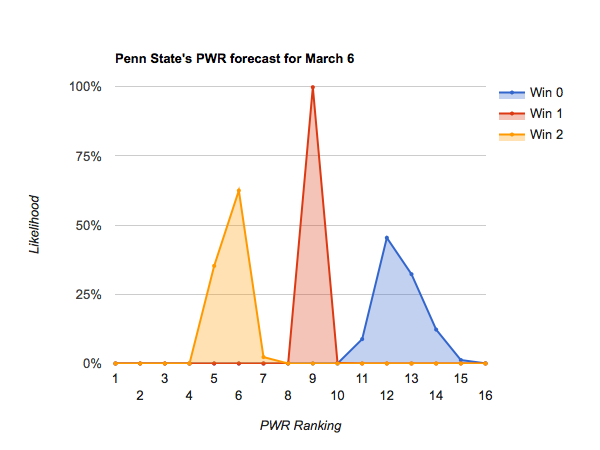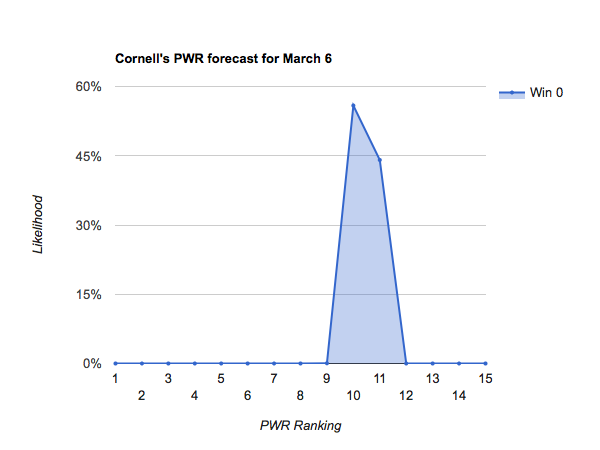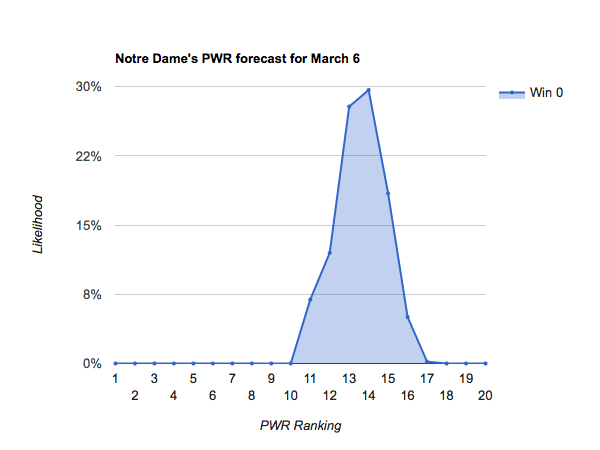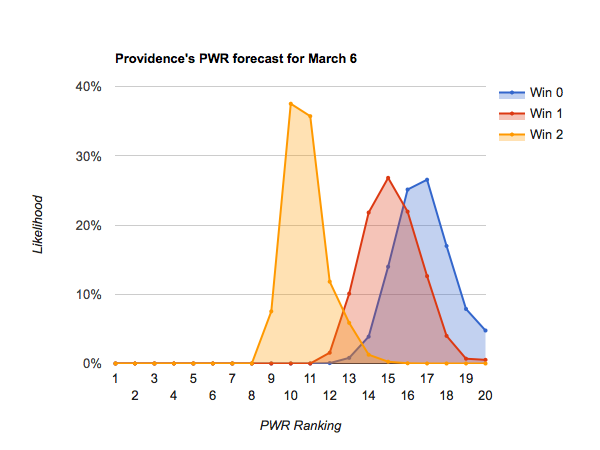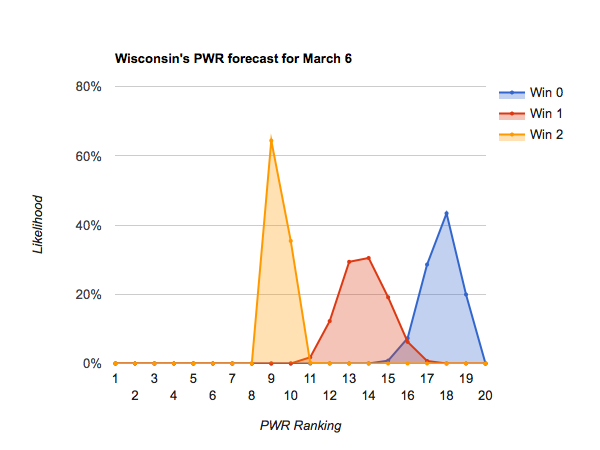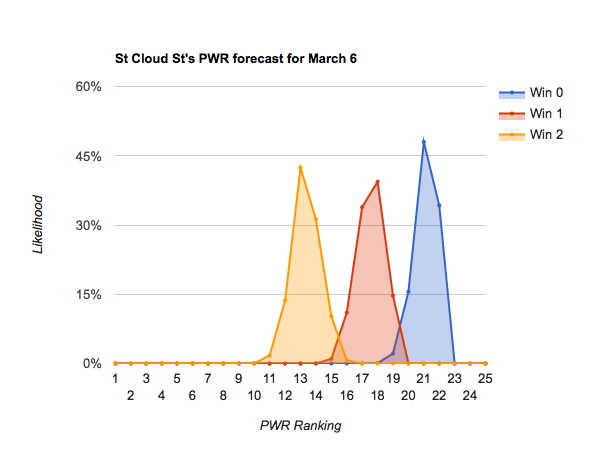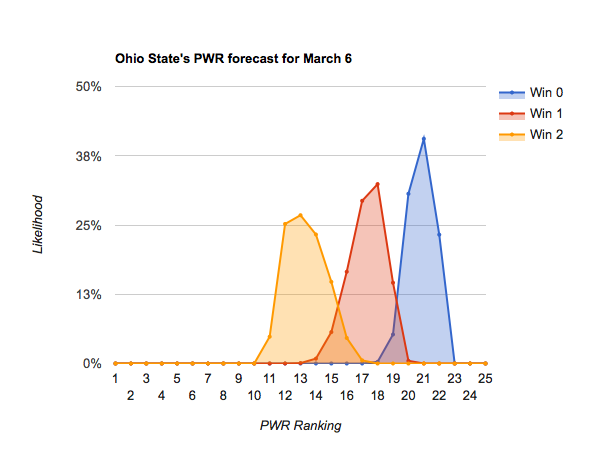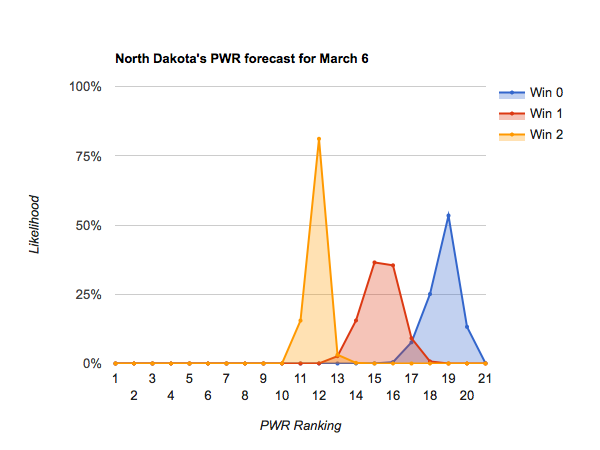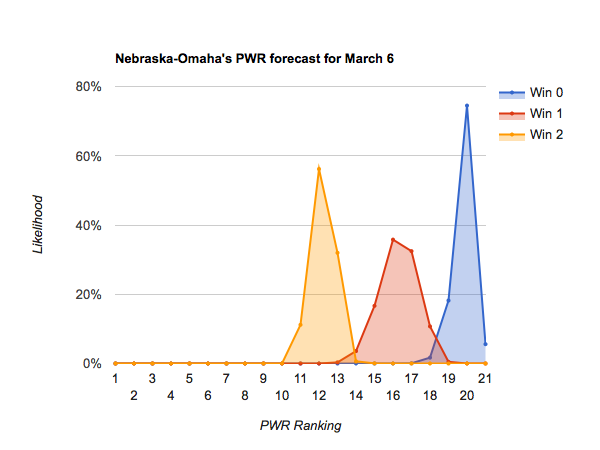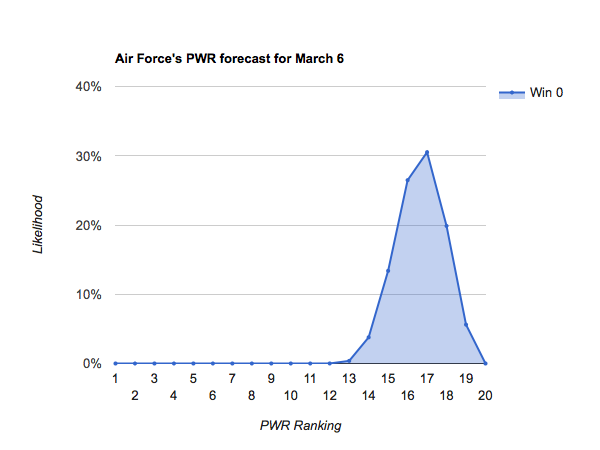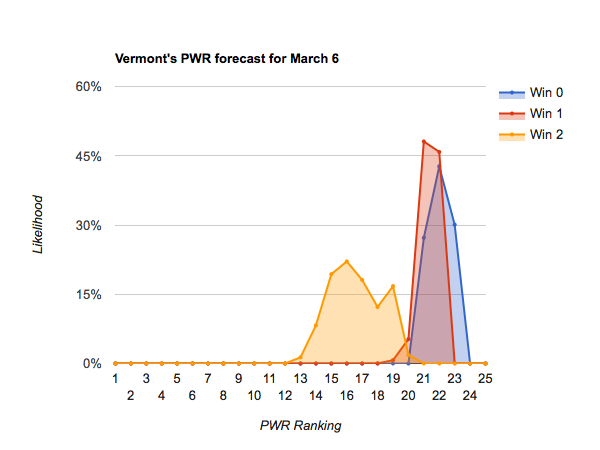 Need conference tournament success
No team #20 or below seems likely to climb to at least 16 this weekend. However, teams down to about the mid-20s in PWR have slim possibilities of an at-large bid with some success in their conference tournaments.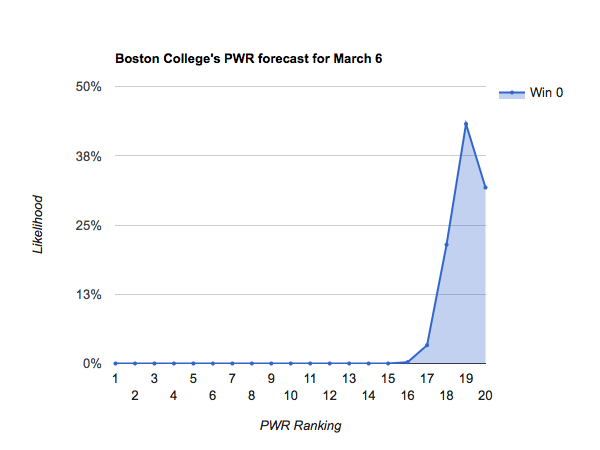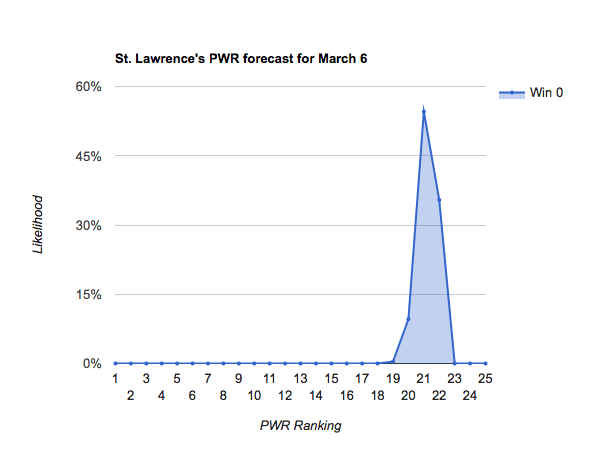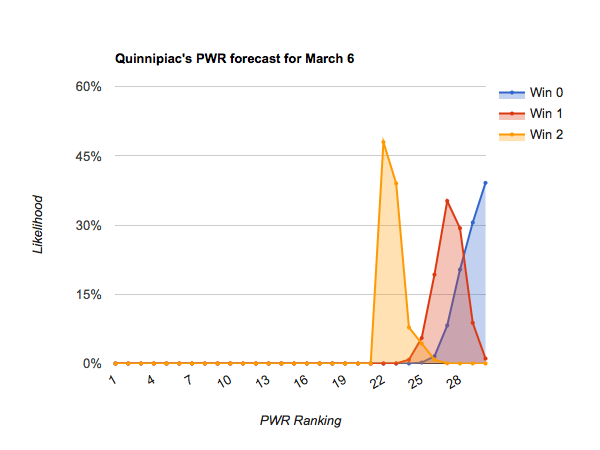 #20 Boston College (idle)
#21 St Lawrence
#22 Quinnipiac
#23 Northeastern
#24 Bemidji St
#25 Canisius (idle)
#26 Clarkson
#27 Mankato
#28 Merrimack
#29 Miami
#30 Robert Morris
#31 Michigan Tech
#32 Princeton
#33 Connecticut
#34 Army (idle)
#35 Yale
#36 Colorado College
#37 New Hampshire
#38 Holy Cross
#39 Bowling Green
#40 Michigan
#41 Dartmouth
#42 Bentley
#43 Sacred Heart
#44 Maine
#45 Arizona St (idle)
#46 RIT
#47 Ferris St
#48 Mercyhurst
#49 Northern Michigan
#50 Colgate
#51 Alaska
#52 Lake Superior
#53 Michigan St
#54 American Int'l
#55 Rensselaer
#56 Alabama-Huntsville (idle)
#57 Alaska Anchorage (idle)
#58 Massachusetts
#59 Brown
#60 Niagra
A data note
The Eastern teams are already in conference tournaments, and thus playing best of three series this weekend. Their "win 2" curves include both the 2-0 and 2-1 scenarios. They are generally double-topped, and the 2-0 scenario is the better outcome.