With just one weekend of play remaining until the first conference tournament begins, we know a lot more about who is likely to get an at-large bid to the NCAA tournament than we did even just a couple weeks ago.
Follow along, if you'd like:
Wins needed to likely end regular season at PWR rank
Remember that any team that wins its conference tournament gets an autobid. Because we don't know how many tournament slots will go to autobids that wouldn't have made the tournament at-large, we can't be sure what PWR ranking will be required to make the tournament at-large, but it's likely to be in the 13-14 range. So, we're primarily looking for the likelihood of teams that don't win their conference tournaments finishing around #13-14 (or higher), but will call anything in the 12-15 range "the bubble" because of the uncertainty.
Near locks
#1 St Cloud State through #8 Arizona State are probably in, no matter how they perform. Note that there are some unlikely scenarios in which teams like #7 Ohio State, #5 Denver, and even #3 Minnesota-Duluth can fall to the teens by the end of the regular season, which would open the door for missing the tournament with a subsequently poor performance in the conference tournament and some extremely bad luck. But, that's unlikely.
#8 Arizona State is actually a bit safer than those teams by virtue of not having a conference tournament in which they could perform poorly and push themselves lower.
Those teams include:
#1 St Cloud St
#2 Massachusetts
#3 Minnesota-Duluth
#4 Minnesota St
#5 Denver
#6 Quinnipiac
#7 Ohio St
#8 Arizona St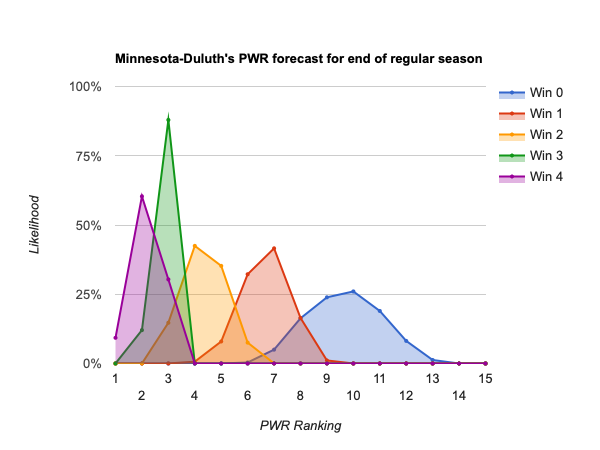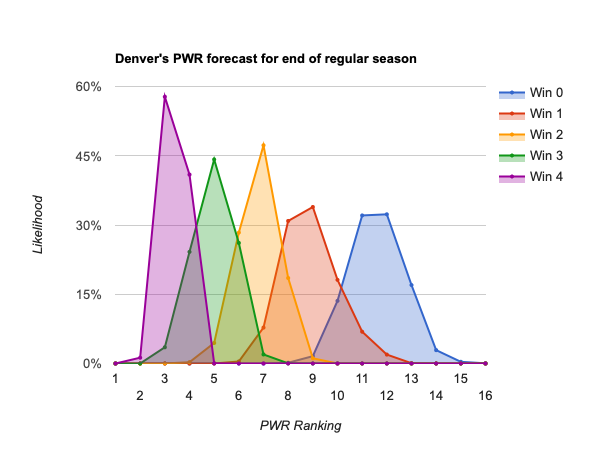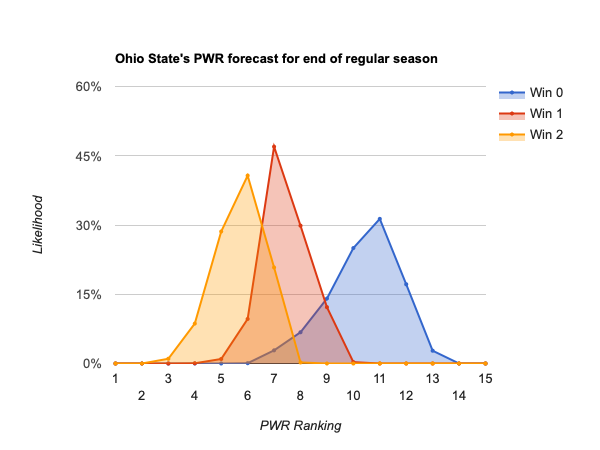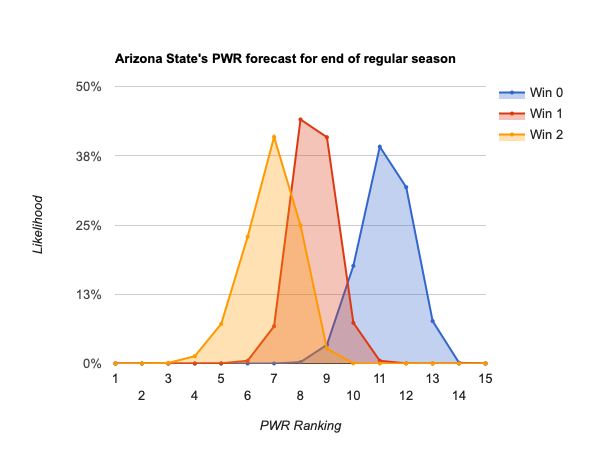 Likely in control of their own destiny
#9 Northeastern through #14 Harvard can come close to locking up an at-large bid with a strong finish, but would still be on the bubble even with a disastrous finish. Then, it would come down to conference tournament performance and quite a bit of luck around other teams' performances to determine who gets the at-large bids.
Those teams include:
#9 Northeastern
#10 Providence
#11 Western Michigan
#12 Clarkson
#13 Cornell
#14 Harvard
I debated a bit whether to include Harvard in this list or the next, they're right on the margin. There are scenarios, though not the most likely, in which even with a pair of wins Harvard could end the regular season around #13.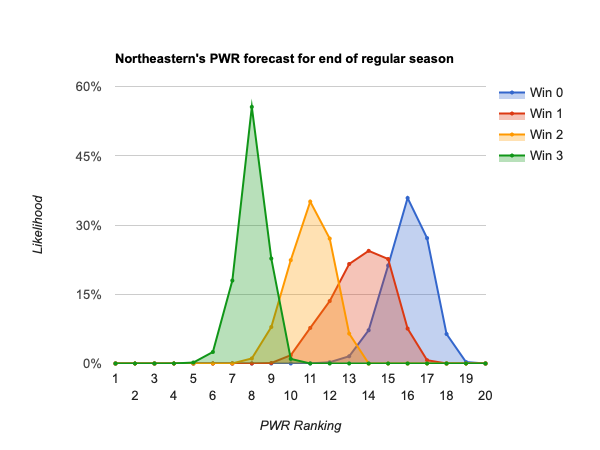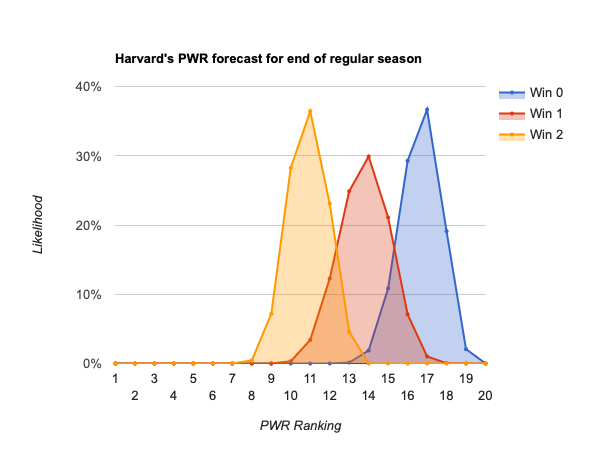 At-large bids are possible
#15 Bowling Green through #19 Penn State could make the tournament at-large with a near perfect close to the season, a decent conference tournament performance, and some luck.
Those teams include:
#15 Bowling Green
#16 Mass.-Lowell
#17 Notre Dame
#18 North Dakota
#19 Penn State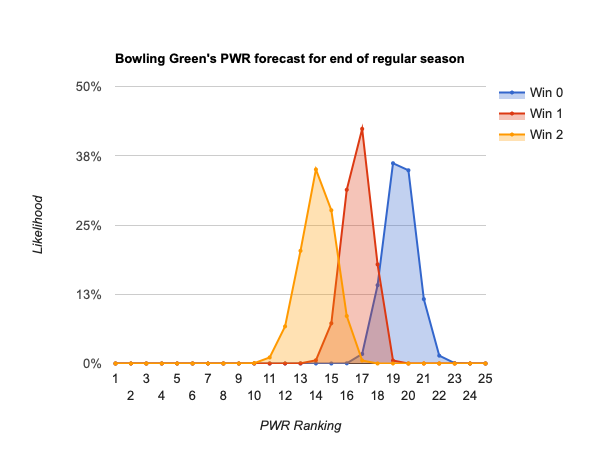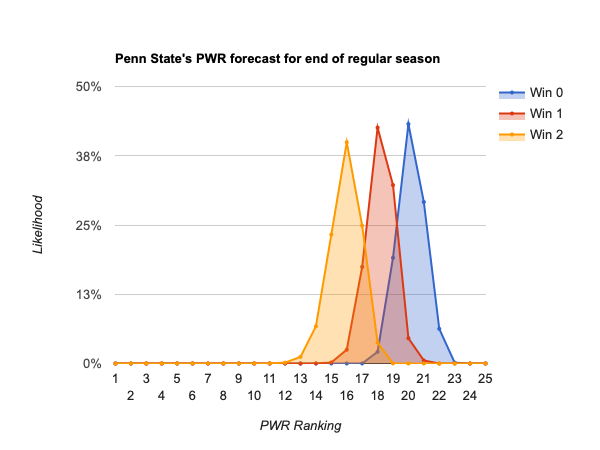 Probably need to win their conference tournament
None of #20 Lake Superior, or below, can end the regular season in the top 16. So, it would take an improbably strong conference tournament performance and some luck to get an at-large bid (remember that winning the conference tournament guarantees an autobid, so the at-large bid would only come into play with a loss in the conference tournament, which would likely also have pushed down the PWR ranking a bit).