With some conference tournaments beginning this weekend, the NCAA tournament outlook for most teams is pretty well known. But, a few teams in the middle are jockeying for bubble position, hoping to get an at-large bid should their conference tournament runs fall short. This article looks at what is likely to happen in the PWR rankings this weekend.
I'll pull out the highlights, but you can follow along in the table that shows the likely outcomes for all teams:
Wins needed to likely have PWR rank on March 11, 2019
#1 St Cloud is almost certain to still be #1 next Monday, no matter what happens this weekend.
#2 Massachusetts through #7 Ohio State should still be the same set of teams, but perhaps reshuffled based on outcomes (even the teams not playing, #5 Quinnipiac and #7 Ohio State, could move a bit).
Those teams include:
#2 Massachusetts
#3 Minnesota-Duluth
#4 Minnesota St
#5 Quinnipiac
#6 Denver
#7 Ohio State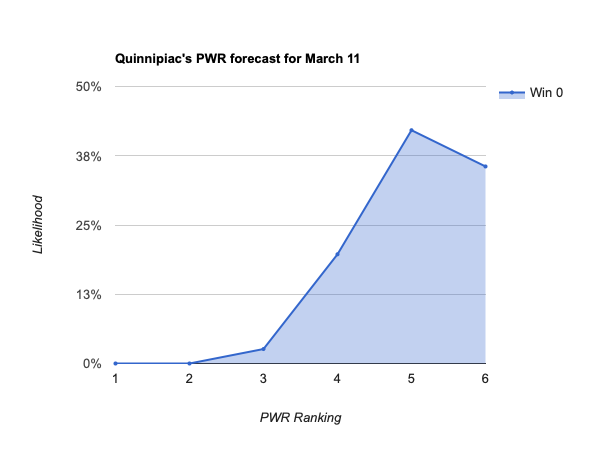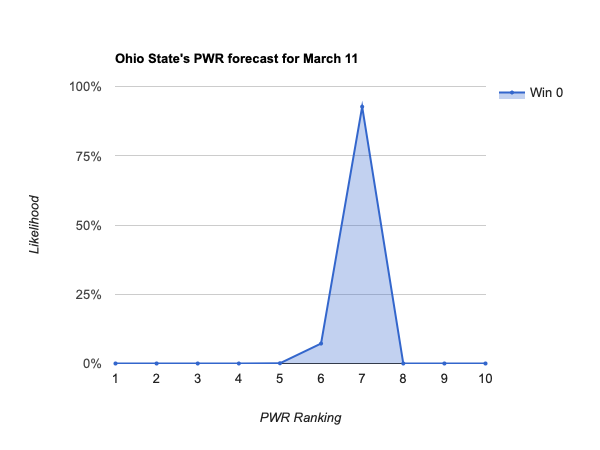 #8-#20 are fighting for bubble position and (where applicable) hoping to move on for additional opportunities to improve their PWR and at-large bid likelihood.
Those teams include:
#8 Arizona St
#9 Providence
#10 Clarkson
#11 Northeastern
#12 Cornell
#13 Harvard
#14 Western Michigan
#15 Notre Dame
#16 Penn St
#17 Bowling Green
#18 Mass.-Lowell
#19 Union
#20 North Dakota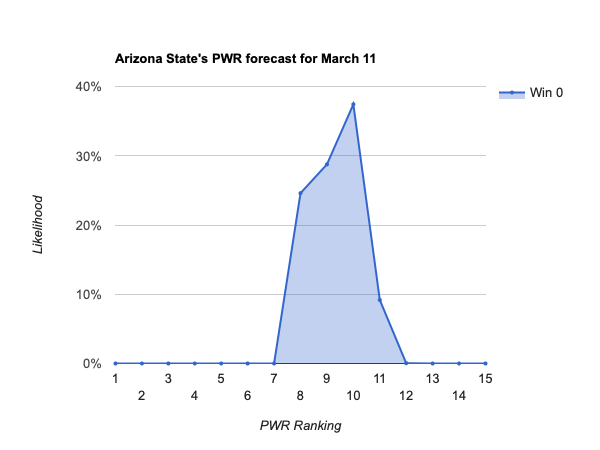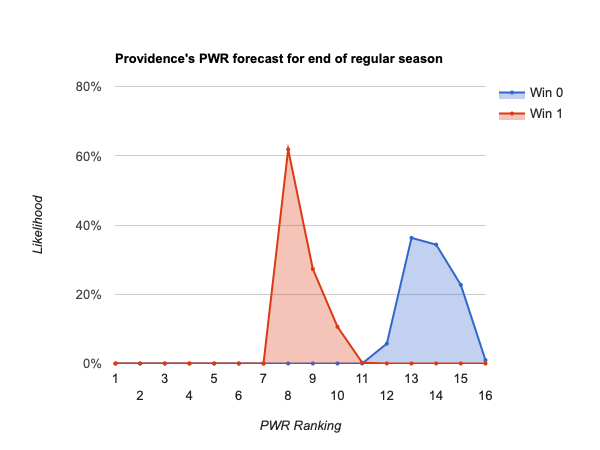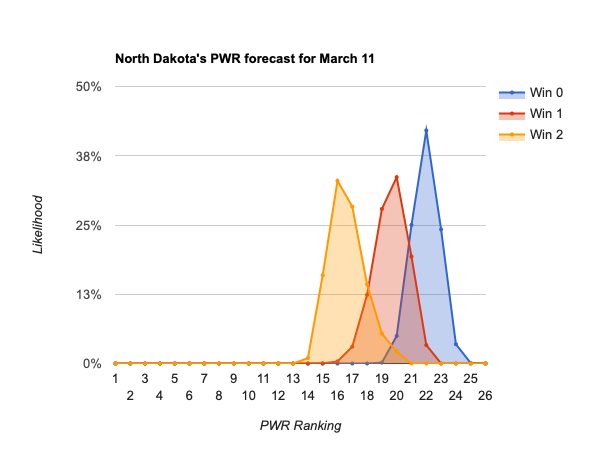 #21 Minnesota and below are almost certain to remain outside the top 16, regardless of this weekend's outcome, so facing long shots to make the NCAA tournament at large.