With all conferences except the NCHC in the opening round of conference playoffs, many teams have the weekend off while others play in a best-of-3 play-in series.
Here's where teams could end up after this weekend's play:
PWR Forecast By Wins
View from the top
#1 St Cloud St isn't going anywhere. Even though the Huskies play a pair of games, #2 Notre Dame and #3 Cornell are idle so can't do enough to overtake St Cloud. They're also both nearly guaranteed to stay in the top 4.
#4 Minnesota St, #5 Denver, and #6 Ohio St are all playing and all vying to fill spots 4-6.
Above the bubble
Idle teams #7 Clarkson, #11 Northeastern, and #12 Providence should all stay at 13 or above.
#8 Minnesota-Duluth, #9 Minnesota, and #10 Michigan can stay top 10 with a pair of wins (though even with a pair of wins Michigan could stumble out of the top 10, most likely in the condition that they also get a loss in the best of 3 series).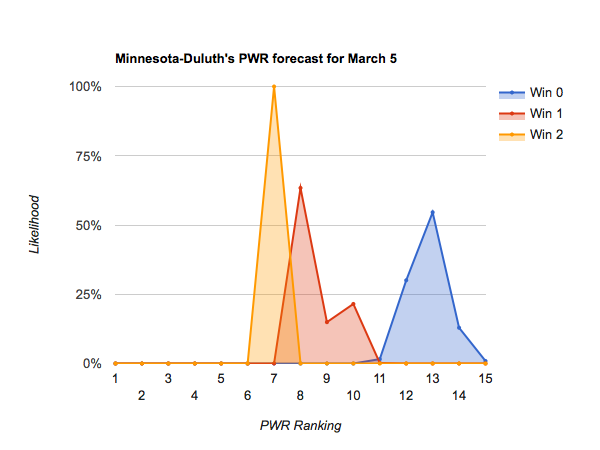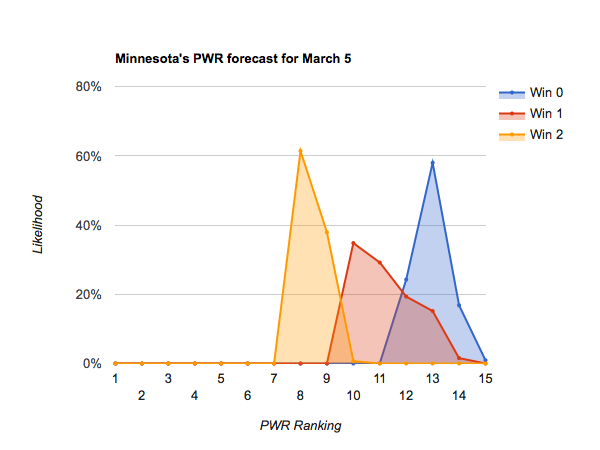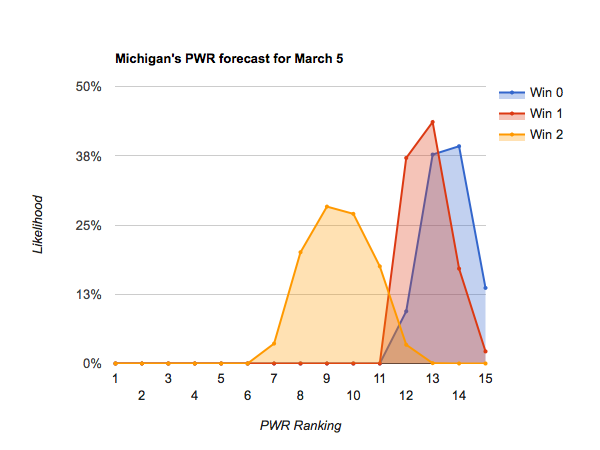 On the bubble
#13 Penn State, #14 North Dakota, ad #15 Nebraska-Omaha all have the potential to climb into the single digits with a pair of wins, or fall to 16 or below with no wins on the weekend.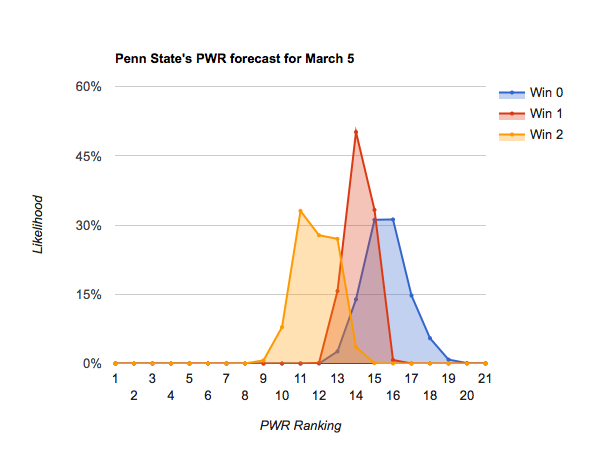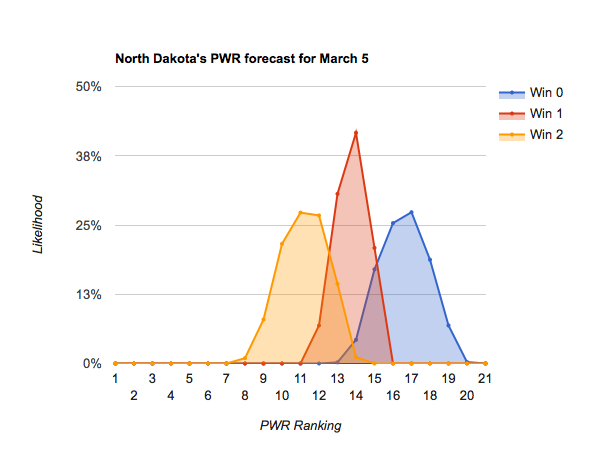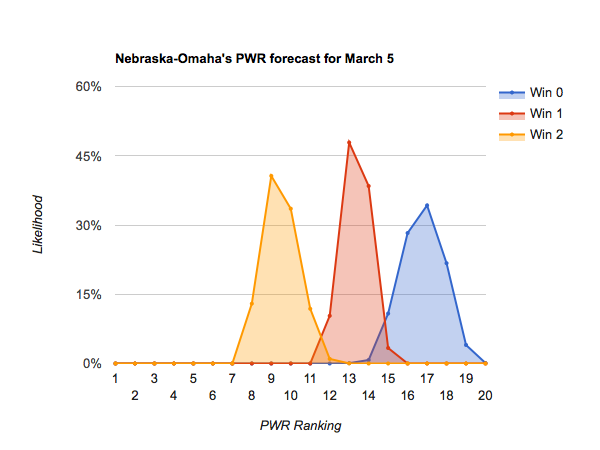 Of other teams, only #17 Northern Michigan and #18 Bowling Green stand a significant chance of climbing to 13 with a pair of wins.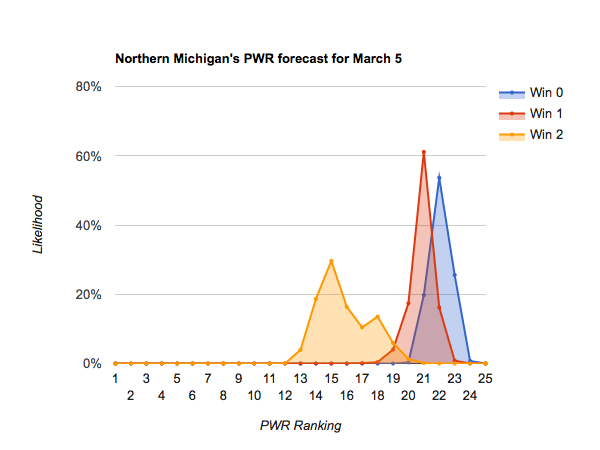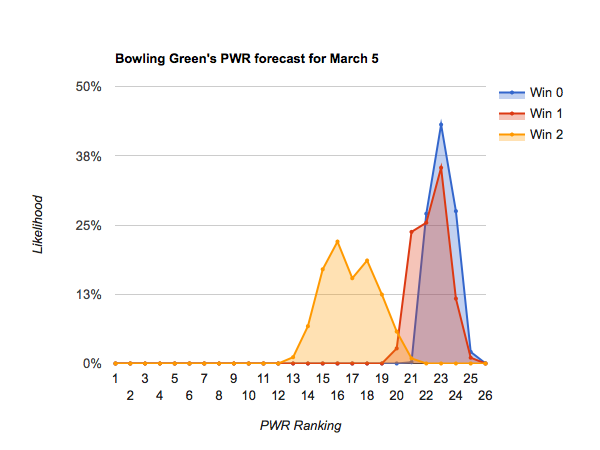 How it works
Each forecast is based on at least one million monte carlo simulations of the games in the described period. For each simulation, the PairWise Ranking (PWR) is calculated and the results tallied. The probabilities presented in the forecasts are the share of simulations in which a particular outcome occurred.
The outcome of each game in each simulation is determined by random draw, with the probability of victory for each team set by their relative KRACH ratings. So, if the simulation set included a contest between team A with KRACH 300 and team B with KRACH 100, team A will win the game in very close to 75% of the simulations. I don't simulate ties or home ice advantage.
Resources